Jumpstart Your Jeet Kune Do Training Today With Our 6 Week Beginner Series
At Austin Impact Jeet Kune Do, we're giving you an awesome opportunity to jumpstart your training and learn the basics of Bruce Lee's Jeet Kune Do discipline! Our 6 Week Beginner Series is the perfect way for you to take on this high-energy system and enjoy the support of our professional staff each and every day.
We're limiting this program to just a few spots to make sure everyone can enjoy hands-on instruction. Don't wait until it's too late!
"Perhaps most importantly for a school where most of the class is spent in partner drills, I love the people I'm training with, who come from all backgrounds and skill levels. Everyone really looks out for each other while simultaneously pushing you to improve – and we all have a lot of fun while doing it."
— Allison Donnelly
Why Is Our Beginner Series Right For You?
This system is the perfect introduction to Jeet Kune Do. We'll help you challenge your body and help you see real results. Our 6 Week Beginner Series includes:
Meal plans and nutrition coaching
A dedicated coach and mentor
Ongoing accountability and feedback
From day one, we'll help you learn the fundamentals of footwork, punches, kicks, defense, and training drills.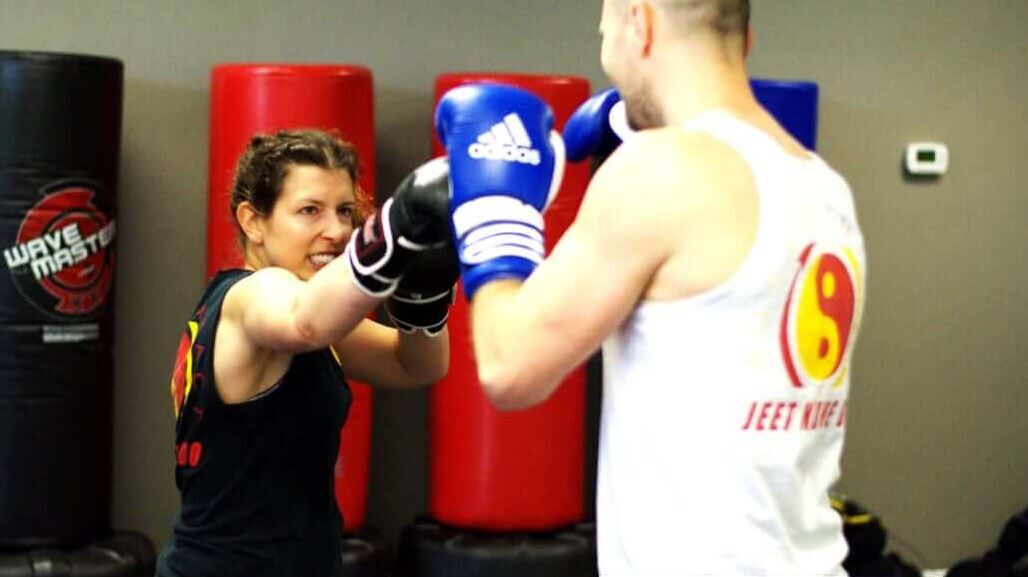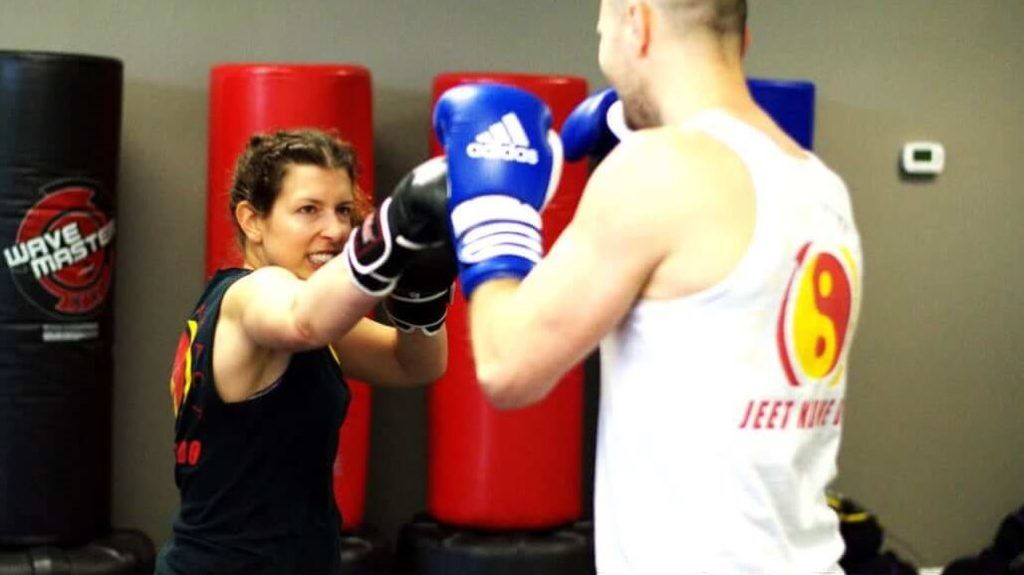 Don't Miss Out On This Incredible Opportunity. Book Your Spot In The 6 Week Beginner Series Today!
If you're ready to take on the world of Jeet Kune Do, now's the best chance to get started! We're helping men and women all across Austin see real results and have a great time in the process.